Get Your Home Holiday-Ready With Infinity Roses
Do you find yourself humming, "It's the most wonderful time of the year…" and getting excited about the upcoming holidays? You're not alone!
With Thanksgiving coming up quickly, followed by Hanukkah, Christmas, and New Year's Eve – it's an exciting time of year.
After all, the holidays mean good food and drink, time with family, holiday movies, and, of course, decorations!
Is it really the holiday season if your home isn't decked out?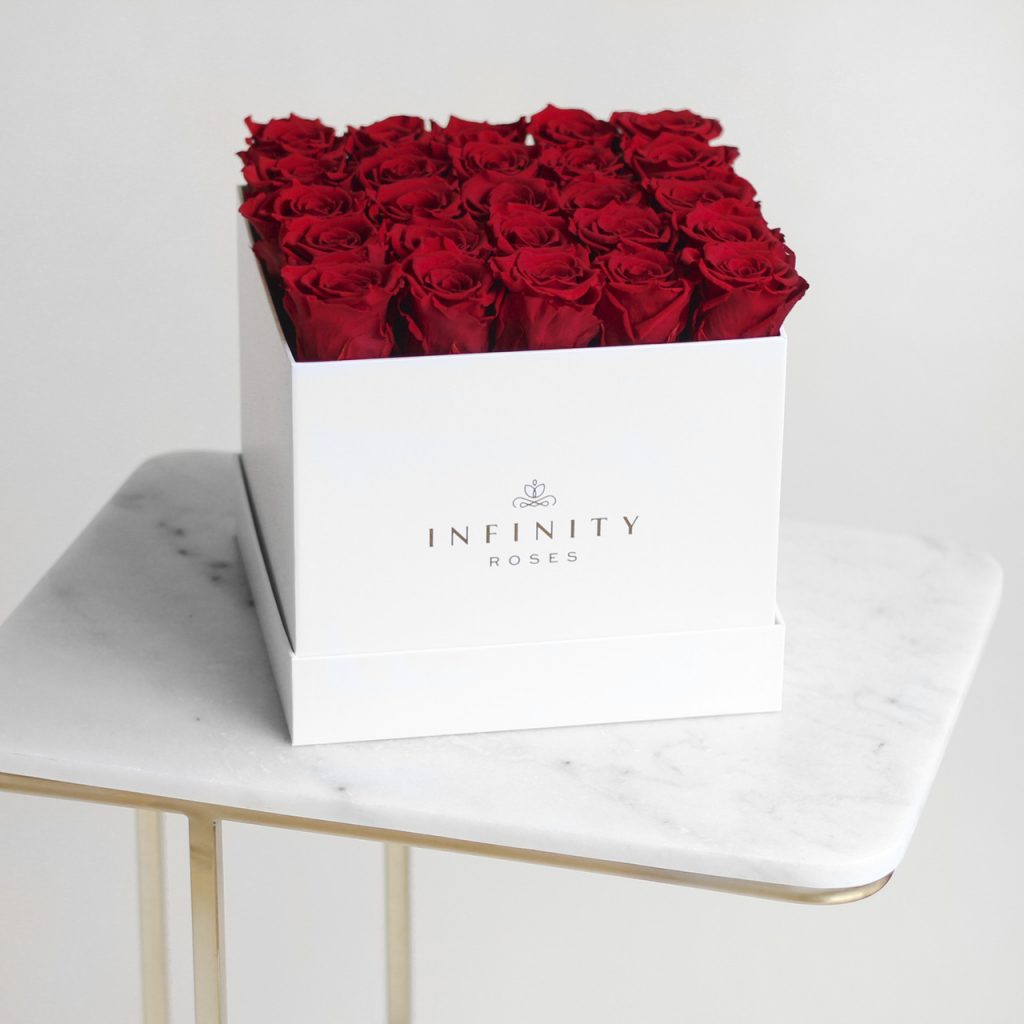 This year think about bringing in some flowers for the holidays. But not just any flower – add some Infinity Roses. Infinity Roses are ideal during this busy time of year because they are REAL preserved roses , and there's no maintenance! (Yes, that means there's no need to remember to water them!)
Looking for some places where you can spruce up your holiday décor and add some flowers this year? Here are some prime locations in your home that would love to have some roses.
Decorate Your Entryway
If you have family coming over for the holidays, add some Infinity Roses to your entryway as a way to greet them. Entryway tables are the perfect spot for them – and they look amazing in a tablescape. Think about using them with some family photos or a large mirror or a sign that welcomes people to your home. And there's no shortage of colors to choose from when decorating with Infinity Roses – so you'll find something that fits your style perfectly.
Spruce Up Your Coffee Table and End Tables
Your coffee table and end tables are other places where you can add a pop of color during the holidays. End tables can easily hold one of our single or small rose boxes and a coffee table is perfect for a bigger box. Place a few votive candles next to them and your home will radiate peace and calm – even with the hustle and bustle of the holidays.
Bring Attention to Your Mantel
If you have a mantel, you know that it's a focal point at Christmas. While, of course, you're going to hang your stockings so Santa will fill them, put some flowers on the ends of your mantel to bookend your display. Infinity Roses' red roses or emerald green roses will add to the festive mood!
Dress Up Your Dining Table
Food is an essential part of most holiday celebrations, and that means everyone will gather around the table to enjoy a delicious meal. You probably try to make the holidays extra special by setting a spectacular table – with your good china and candles – and this year – Infinity Roses. If you want to add a bit of glamour to your table, our gold roses will do just that!
Make Your Guest Room Extra Special
If you'll be having overnight guests during the holidays, why not give them a little gift that they can take with them? Place some Infinity Roses on the nightstand with a little note letting them know how happy you are that they are here. They'll feel loved – and the guest room gets an added special touch for the holidays.
Now is the time to start decorating your home for the holidays – and Infinity Roses will make for a gorgeous addition to your décor this year. Check out all of the beautiful colors we offer and pick out a few to display during your celebrations.