What Women Really Want for Christmas?
Are you struggling to figure out what to get the women in your life for the holidays? Finding a unique gift, just right for her, can be a little intimidating, but never fear, we've done the hard work for you. We rounded up some great Christmas gift ideas that are sure to make them all happy!
For the Fashionista
If she considers herself to be a fashionista, then don't despair! One of the hottest accessories this year is the Rancher Hat. Show Me Your Mumu has rancher hats in several colors from Lack of Color – and she's going to love whichever one you choose!
For the Home Chef
Does she dream of being the next Alex Guarnaschelli? Does she have the Food Network on all the time? Then she's probably happiest in the kitchen. And she also knows that salt is what "makes" a dish. This Casina Rossa Gourmet Sea Salt Gift Pack will have all of her dishes tasting amazing!    
For the Book Worm
Her nightstand probably has a stack of books a mile high, so while she loves books, there's no need to buy her anymore. Instead, get her this Silver Story Book Necklace from Jewel Street. It will be a small but beautiful reminder of her favorite pastime.
For the Romantic
Does she love all things related to romance? Then it's time to give the most romantic flower there is – roses. But not just any roses. You want to give her roses that will last – which means Infinity Roses are the perfect gift. These preserved roses will last up to a year – and come in all of her favorite colors.
For the Entertainer
Is entertaining her thing? Does she love having a few people over for dinner or game nights? Then she knows that charcuterie boards are the most popular thing to be preparing right now. This board from Etsy comes in five different styles, and she'll love the personalization.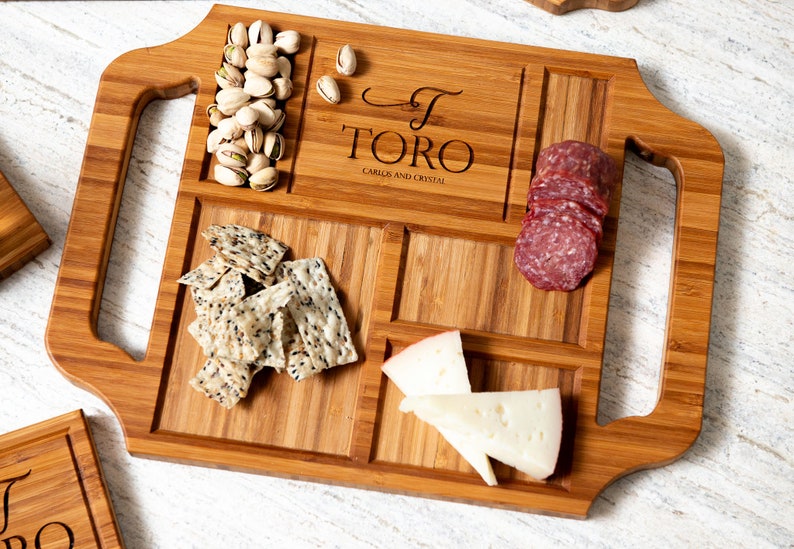 For the Plant Lover
If she's lucky enough to have a bit of a green thumb, then she'll always be happy with plants. How about a monthly subscription to The Sill ? That not only gives her the gift of greenery but also allows her to grow her "indoor oasis in no time".
For the Adventurer
Does she love to go on new adventures and explore new places? Then let her record all of those adventures with her GoPro Hero5. This camera is durable and waterproof and ideal for traveling or the great outdoors.
For the Lover of All Things Cozy
Of course, if she loves spending time at home, then a faux fur weighted blanket from BUZIO will bring a smile to her face. It comes in several different colors and is so soft that she might not share!
This Christmas, don't struggle with your holiday shopping! Use these ideas to check off all the women on your holiday shopping list in no time at all – and find gifts for her that she'll adore!