How to Celebrate Valentine's Day at Home This Year
"Love puts the fun in together, the sad in apart, and the joy in a heart." – Unknown
It sure does!
And with Valentine's Day approaching quickly, you may already be thinking about how you can make it extra special – no matter if you'll be spending it together this year or as a long-distance couple with some miles between you.
Lucky for you, there are some fantastic ways to make it memorable.
There's no sense waiting until the last moment to pick up fresh flowers when you can pre-order a gorgeous bouquet of Infinity Roses. These preserved roses come in a wide variety of colors – which means you have lots to choose from. If you're not sure which color to pick, check out the "Rose Color Guide," which shares what certain colors are said to represent – or simply pick your favorite!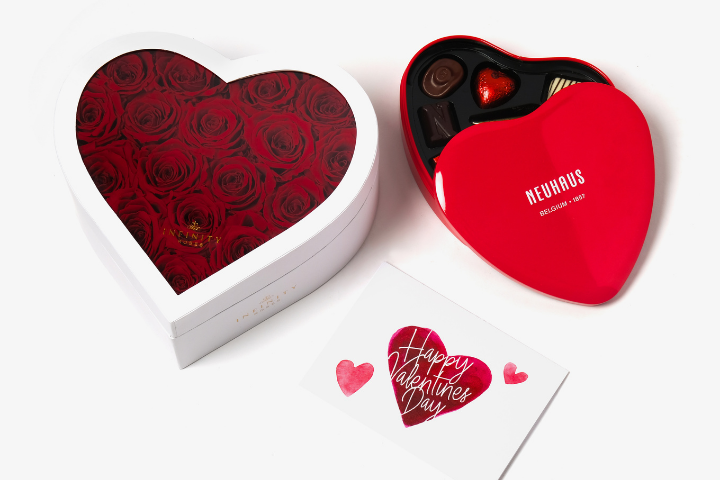 Also, did you know that these roses last for up to one year? So they'll be a constant reminder of your love every time they're looked at. And don't forget your heartfelt message, which will be handwritten – making them even more special.
Whether you are spending the day together or you need to send your love a long-distance surprise, an expertly curated gift box is always a good choice. Fountain Gifts has so many boxes for you to choose from that you might need to choose two!
Check out their:
Chocolate & Wine Pairing
Staycation Spa Day
Pamper Bundle
Champagne Toast
Champagne & Chocolate Pairing
Boozy Bites Deluxe
Those are just a few of the amazing boxes they've created! And these hand-packed gift boxes also include a handwritten card to your favorite person – so all you need to do is type in your message, and Fountain Gifts takes care of the rest.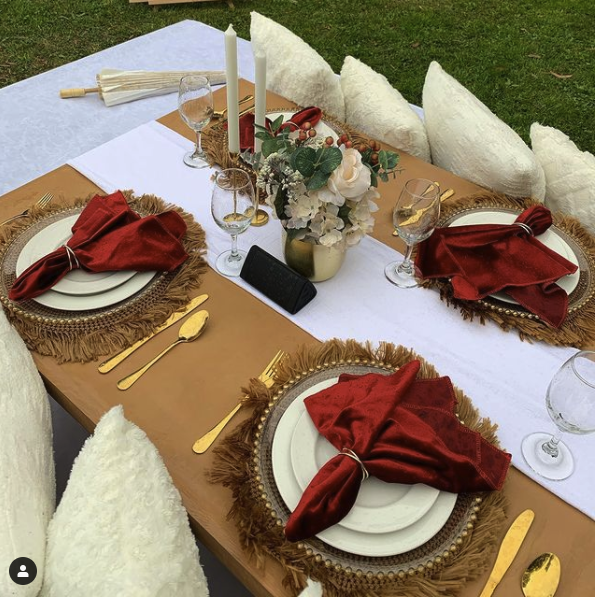 This trend has soared in popularity over the last year because it brings together food and a luxury at-home dining experience – and you don't need to do the cooking! Who wouldn't like that? These picnic rentals are perfect for date night, a possible proposal, celebrating anniversaries and more.
Check in your area for a local provider (Picnics in the Bay, in the San Francisco area and Picnics in the Chi, in the Chicago area, but you will probably find others in your city) and then reach out to your favorite private chef and see if they can help you pull off this one-of-a-kind experience!
Have you heard of these? Based on the Emmy-award winning documentary, from The Skin Deep, you can now ask your partner questions that are designed to explore and help deepen your relationship. The THE AND cards are the perfect way to spark great conversations with your loved one, and you might be surprised by what you learn by just asking a question!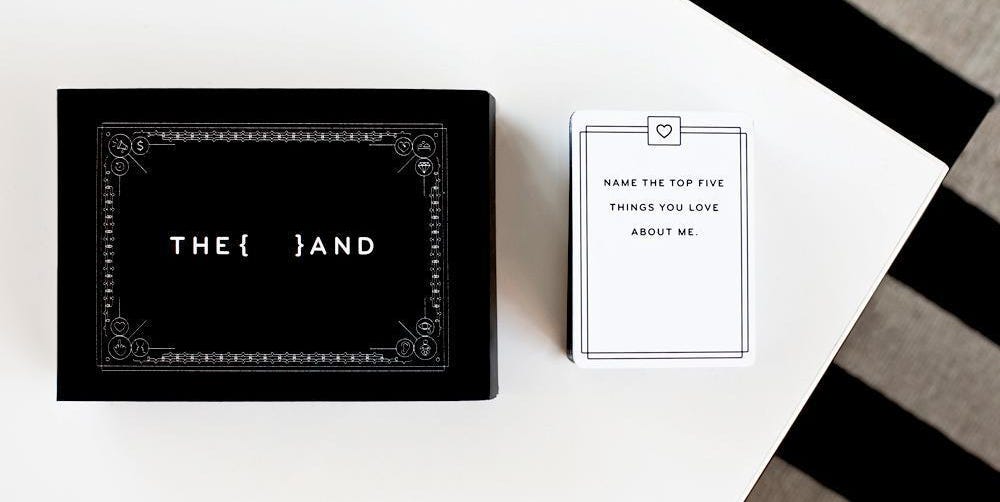 How will you be celebrating Valentine's Day at home this year? If you truly want to make it special – start planning now and choose any – or all – of these fantastic ideas to make it memorable.