Rose Colors – What Do They Mean
Roses, with their delicate petals, strong stems, and pleasant fragrance, are an ideal flower for gifting to others. Whether it be a single rose to show your gratitude or a large arrangement to show your appreciation, roses are most definitely special.
"There is simply the rose; it is perfect in every moment of its existence." – Ralph Waldo Emerson
Of course, roses come in a wide variety of colors and shades. In fact, throughout history and continuing today, the color of a rose can be extremely significant in its meaning. Do you know what the different colors represent when it comes to roses?
1. Red Roses
Perhaps the most traditional color when it comes to roses, red is a color associated with romance, love, passion, and desire. On Valentine's Day, red roses are the predominant color for giving to your loved one as a way of showing your commitment and everlasting love.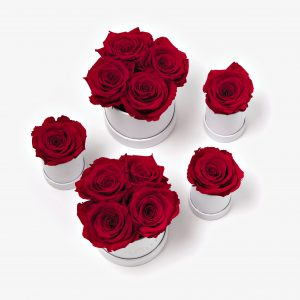 2. Pink Roses
Pink has long been a color that indicates femininity, sweetness, and elegance. Pink roses are extremely popular as they can also be given as a way of expressing joy or happiness or as a way of saying "thank you."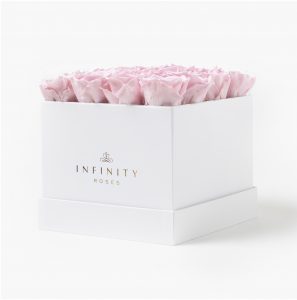 3. White Roses
White roses, which have long been a popular flower for weddings, have always been a symbol of purity and innocence. They are often gifted at major life events like christenings or graduations.In addition to these occasions, white roses can be associated with remembrance. This makes them a great choice to send to a friend or loved one who has experienced a loss.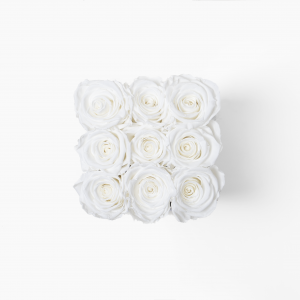 4. Black Roses
While not a traditional rose color, don't dismiss the beauty and elegance of black roses. While they are often tied to death and mourning, that is not their only meaning. In recent years, black roses have become a way of commemorating a significant change in one's life or the beginning of something new.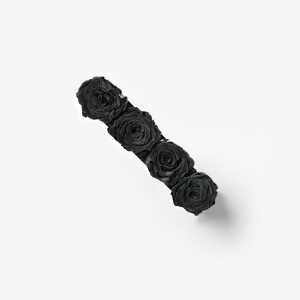 5. Royal Blue Roses
Royal blue roses are incredibly unique and often are linked to the adjective "unattainable." Blue roses are often given as an expression of "love at first sight" or as a way of telling someone you find them to be "one of a kind."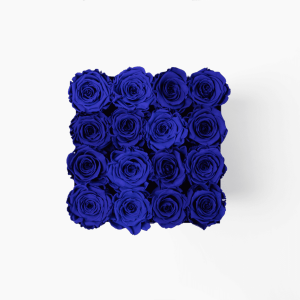 6. Tiffany Blue Roses
Tiffany blue is definitely a unique and special color. It's recognized the world over as a representation of "unmatched craftsmanship" and "exclusivity." Tiffany Blue roses will also convey that message, making them perfect for a loved one or telling someone that their efforts are recognized and appreciated.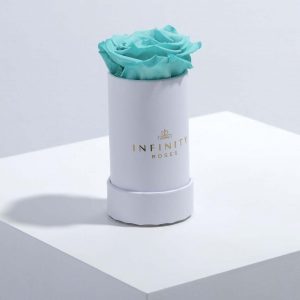 7. Baby Blue Roses
Baby blue roses are understated but extremely endearing. While often used to announce the birth of a baby boy, baby blue roses can also represent a feeling of peace, calm, trustworthiness, and reliability.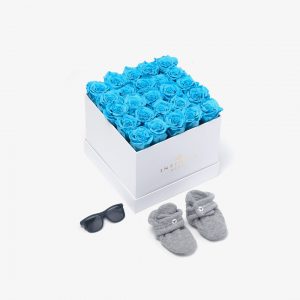 8. Emerald Green Roses
Green has long been associated with balance, harmony, and the environment. But don't forget that green is also the color of luck and renewal – making emerald green roses a perfect flower for someone starting a new career or adventure.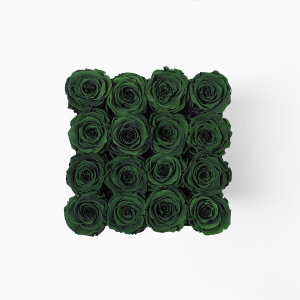 9. Gray Roses
If you are looking to send a rose that screams sophistication with a bit of formality, then gray roses are ideal. The color is unexpected and just the right blend of both masculine and feminine qualities.
10. Lavender Roses
Not as common as red or pink, lavender roses are perfect for expressing wonder, fascination, adoration, or splendor. You may want to send lavender roses to that special someone who has caught your eye.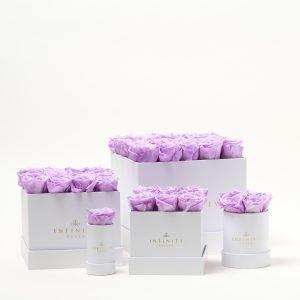 11. Gold Roses
Gold roses symbolize wealth, grandeur, and prosperity. They make an incredible gift for someone who runs a successful business or celebrating a golden anniversary.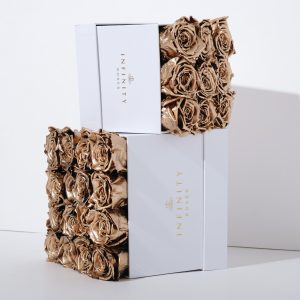 12. Yellow Roses
Yellow roses are the ultimate symbol of friendship, caring, and joy. Like the sun, they seem to radiate warmth and make a wonderful gift for a wide variety of occasions. You might give them to someone to welcome them back or to cheer them up, or just to say, "I'm thinking of you."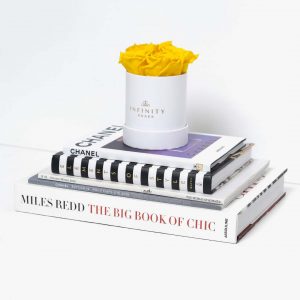 Infinity Roses is proud to offer our roses in a wide assortment of colors, making them perfect for any occasion. But do you know the best part about Infinity Roses? They are not only beautiful, but long-lasting. They are real roses that have been preserved to last a year while maintaining their natural appearance and soft feel. No watering or maintenance is required so the recipient can continue to treasure the arrangement day after day.